Normally I make myself a smoothie in the morning. It's quick, healthy and delicious and I love experimenting with flavors; using iced tea or almond milk as a base and mixing in fresh and frozen fruit. However, this morning my blender was dirty and I was craving something I could actually MUNCH on! Enter quinoa granola...
this
recipe.
Ingredients:
1/4 cup of quinoa, rinsed
1 teaspoon agave syrup
1/2 teaspoon vegetable oil (I didn't have canola)
few pinches of cinnamon
Mix ingredients together and bake at 375 for 10 minutes.
This made the perfect addition to some greek yogurt with cashews and dried pomegranate seeds (officially my favorite dried fruit!)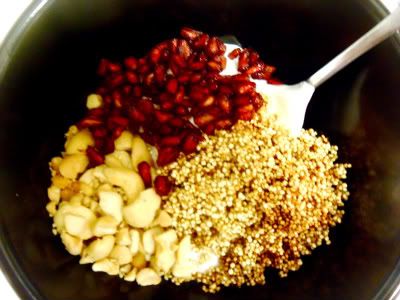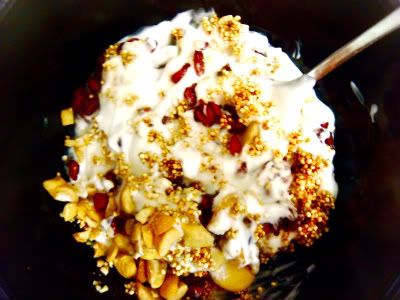 This really hit the spot this morning! Next time I think I'll use maple syrup instead of agave to give it extra flavor. But overall it was a very simple recipe and it has inspired me to make my own homemade granola, so stay tuned...