This post is as per my friend Ty's request. Yesterday I made black bean burgers (inspired by
this
post).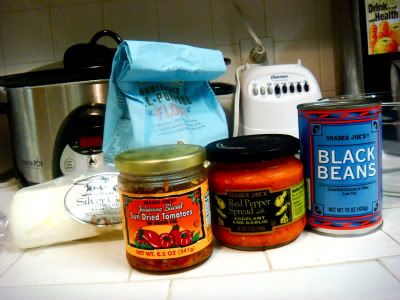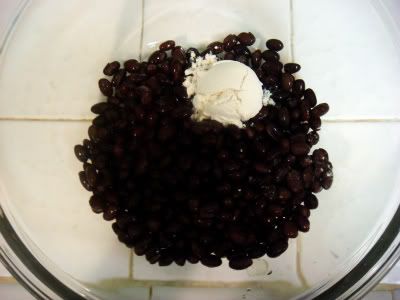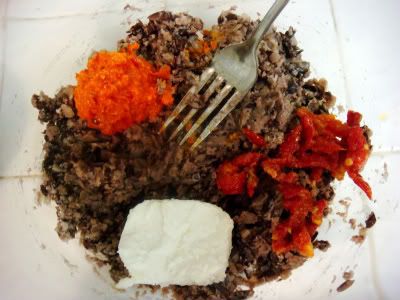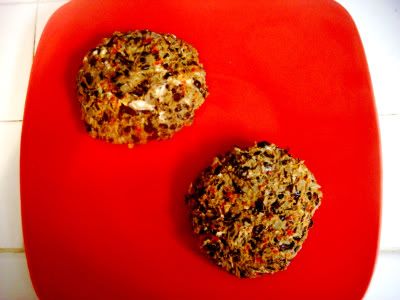 Ingredients:
1 can black beans, rinsed
1 tablespoon flour
1 tablespoon of Trader Joe's red pepper spread (optional)
1 tablespoon of sun dried tomatoes (optional)
1 healthy piece of goat cheese (optional)
Mash the black beans and flour in a mixing bowl with a fork. Add desired mix ins and mash further. Form into two round patties. Heat in a pan over medium heat for 3-4 minutes on each side.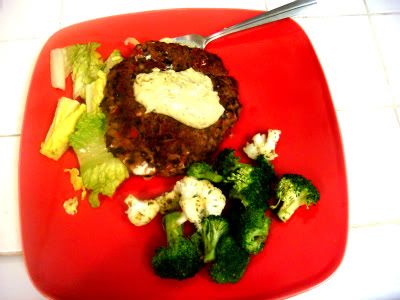 I served my burger over a bed of romaine lettuce with a hefty dollop of Trader Joe's white bean and basil hummus and a small drizzle of balsamic. On the side, a broccoli cauliflower medley that I cooked up on a pan, tossing in some pesto in the last minute of cooking. Overall it was a great light lunch and the mashed beans and hummus made it taste deceptively decadent.
The burgers them self fall apart a bit which I liked for the purposes of my salad but if I were to grill them outside, I would definitely add more flour and an egg to help them hold together. The red pepper spread, sun dried tomatoes, and goat cheese added so much depth of flavor to the burgers. They were simple, healthy and vegetarian friendly!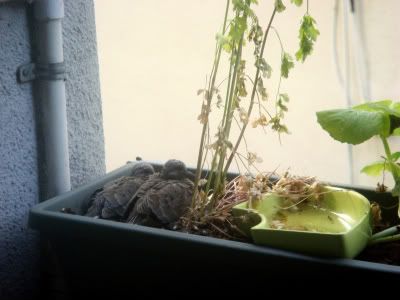 Meet the babies! Too cute but my poor cilantro plant is clearly the victim in all of this.