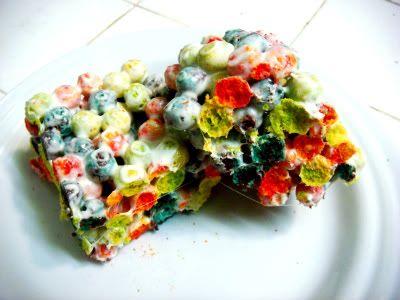 It feels like FOREVER since I last blogged! This past weekend the boyfriend and I went to Vegas with some friends. You know I used the road trip as an excuse to make goodies!! Rice Krispie treats are SO yesterday so I made Trix Treats but I was sorely disappointed to find that they changed Trix shapes from fruit shapes to balls.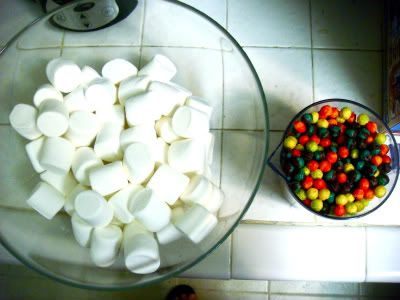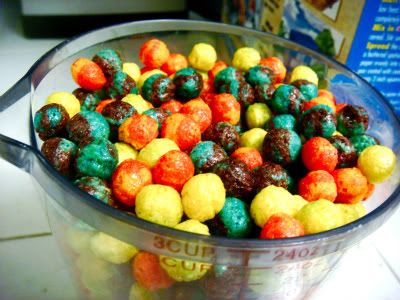 I used
this recipe
substituting Rice Krispies for Trix. This was an absolute sticky mess!!! There was too much marshmallow and not enough Trix. It makes sense because there's less surface area since the Trix are bigger therefore there's less of them per cup. I would recommend the recipe though using either less marshmallow or more cereal; it was delish but uber-sugary! Next time I will use something more similar to a Rice Krispie in shape like Fruity or Cocoa Pebbles.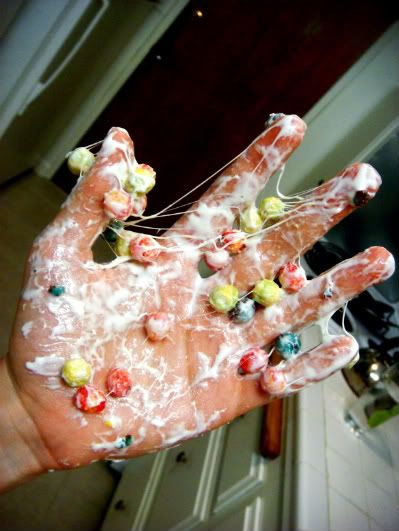 Look at the mess I made! There's a reason they tell you to use a buttered spatula to pat them down. I had to eat my way out of that mess.
And on to Vegas...
Look who it is: the boyfriend!!!!!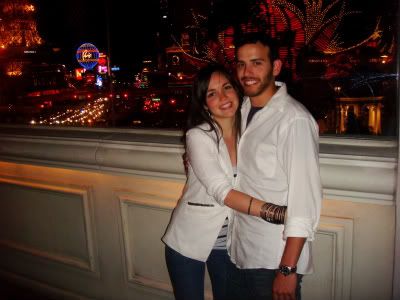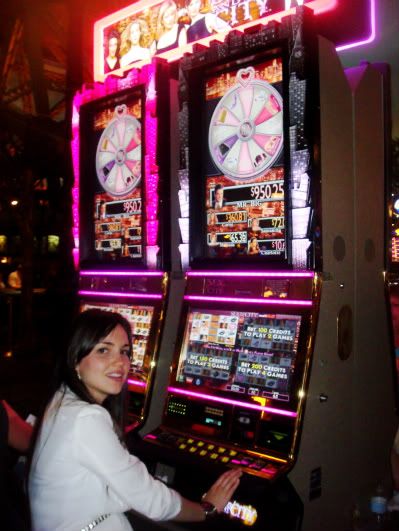 He convinced me to play the Sex and the City slot machine. I lost $5 :( which I later won back in blackjack leaving up $10 :) I'm really not a gambler.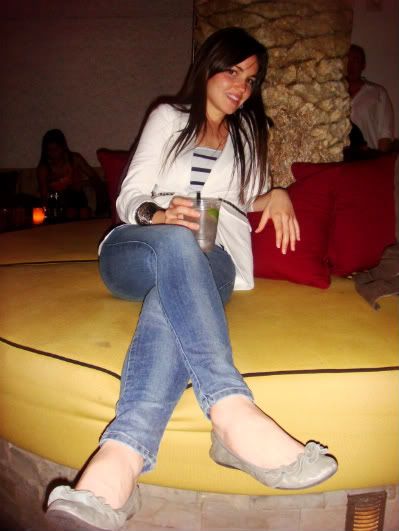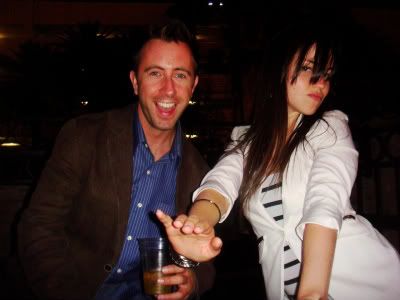 blazer, Free People; tube top, Free People; jeans, Siwy; flats, Report; bangles, Amrita Singh; earrings, Cara NY
We all went out and I could NOT stop dancing. It was not alcohol-induced, I just REALLY wanted to dance!!! Notice I rocked the flats at night. I normally don't but what a great idea; there's so much walking involved and I comfortably danced the night away.
While in Vegas, we got the deal of the century: a pass to eat at any Harrah's owned buffet (there's 7!!) for 24 hours for $35! I've never been so well fed. My plan of attack was to fill my plate with every veggie I could find and add just a couple of indulgent items. I must say, the Caesar's buffet macaroni and cheese was my favorite thing I ate there, I had to pry myself away from it. Yummmmmm!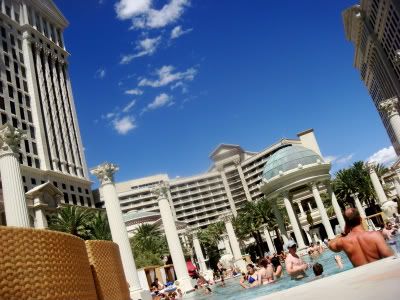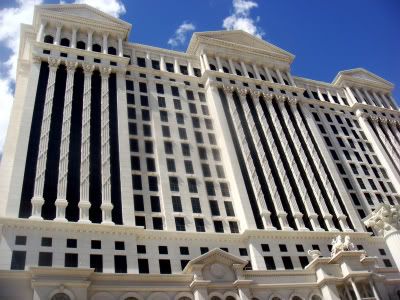 Isn't the Caesar's pool gorgeous? Saturday was overcast but we managed to get sufficient pool-time in on Sunday and I'm happy to say I wore my sunblock and didn't burn :) I burn soooo easily!
Overall it was a great trip but I'm glad to be back in Los Angeles and ready to eat right and hit the gym again. I had another paid assistant-styling opportunity Monday and today! Also, the baby birds hatched. I was a little concerned that I haven't seen them move and the parents are still sitting on them but Matt googled it and that's normal, so yay!