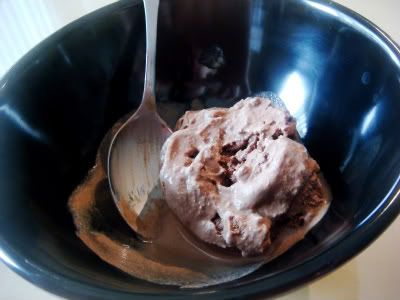 Last night I christened the ice cream maker and made homemade "simple" chocolate ice cream. The recipe is "simple" because it doesn't involve eggs or any cooking. Prep time is under 10 minutes and, as long as you have an ice cream maker, is a breeze! I plan on making not so simple ice cream in the near future (it should come out far richer because of the egg yolks) but this was a fun easy first ice cream recipe to try.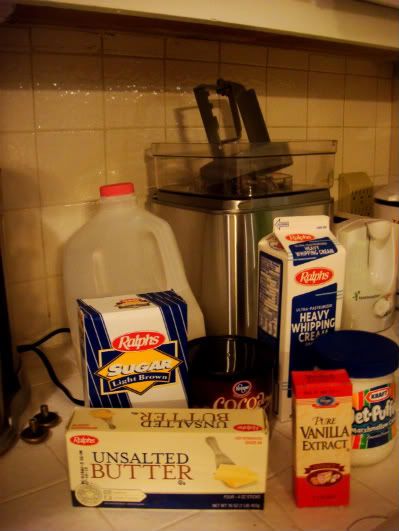 *there was actually no butter (thank goodness!)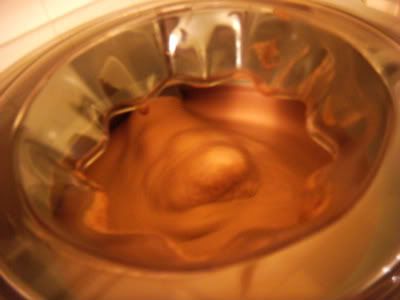 The recipe (from the ice cream maker cookbook) is as follows:
Ingredients:
1 cup unsweetened cocoa powder
2/3 cup granulated sugar
1/2 cup firmly packed brown sugar
1 1/2 cups whole milk
3 1/4 cups heavy cream
1 tablespoon vanilla extract
Directions:
Place cocoa and sugars in medium bowl; stir to combine. Add whole milk and use hand mixer on low speed until cocoa and sugars are dissolved (1-2 min). Stir in heavy cream and vanilla. Freeze as per ice cream maker instructions.
I added marshmallow fluff in hopes that it would create neat swirls but it just ended up clumping up against the blade of the machine. Otherwise, the ice cream was a huge success! Yummm :)