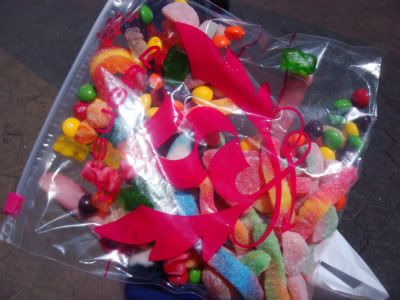 Yesterday Matt and I went to Universal to see How to Train Your Dragon in 3D. On the way to the movie theater, I couldn't help but notice a gigantic shop called
It'Sugar
. We stepped inside and it was possibly the largest candy shop I've ever been to! Needless to say, we walked out with almost 2 pounds ($20 worth) of candy between the two of us. I never used to be much of a candy person (I was always more into chocolate) but since moving to Los Angeles, I've developed quite a taste for it. I blame it on all of the photo and television sets being stocked with all sorts of crack candy.
Then, like a couple of twelve year olds, we proceeded to watch How to Train Your Dragon (AMAZING!)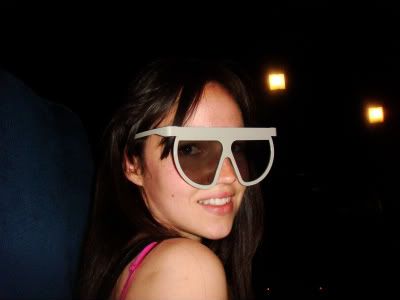 and then Kick Ass, which was great albeit gory! It was a really fun, nice way to spend a Saturday afternoon with the boyfriend. Here's some of what was leftover today from my candy bag (Matt finished his whole bag although his was significantly smaller than mine!)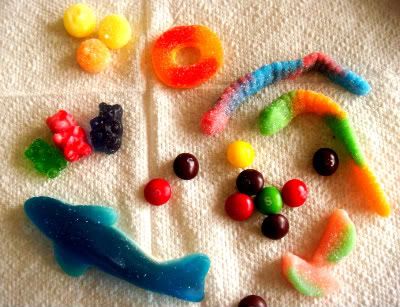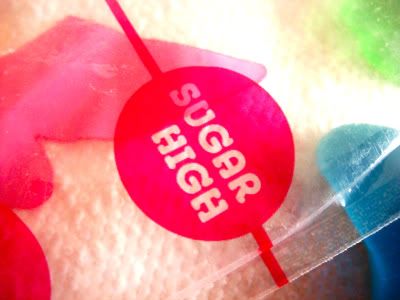 Sour sugar got all over all of the candy! Yummm!
As per my last blog post, I also resolve to eat less candy. After this bag is finished, obviously! I did run 5K and buy some healthy food at the grocery store today :) Also, I'll be adding a couple segments to my blog and hopefully blogging more overall. I will be including savory foods I make in addition to baked goodies and doing restaurant reviews. The first restaurant to be reviewed by me: Porto's Cuban bakery/restaurant. Stay tuned...