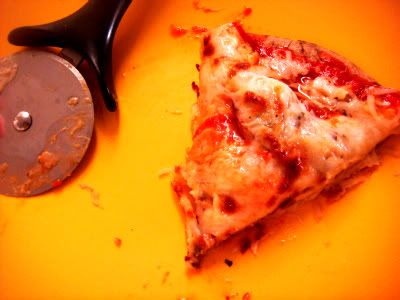 Today I came home for lunch as I do most every day. Cooking at home has many benefits which include, but are not limited to, saving money and knowing exactly what goes into what you're eating. Over the years, I have made many versions of this quick and easy (and low fat) pizza; the Pita Pizza!!
First, take a pita bread (I used whole wheat) and spread lightly with tomato sauce. I topped mine with artichokes. Someday soon I want to try it with roasted veggies.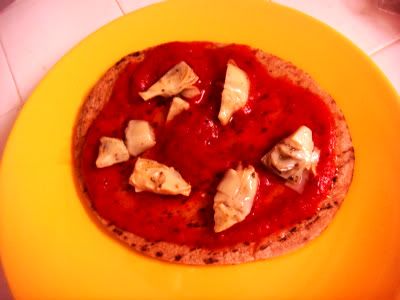 Next, I put dollops of hummus. An odd decision, I admit, but the hummus added a surprising amount of depth to the sauce!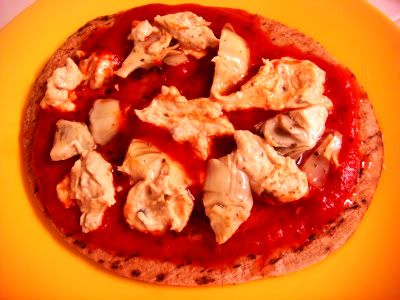 Then cover your pita pizza with lots of shredded cheese! I used an Italian blend but I would love to try this with goat cheese.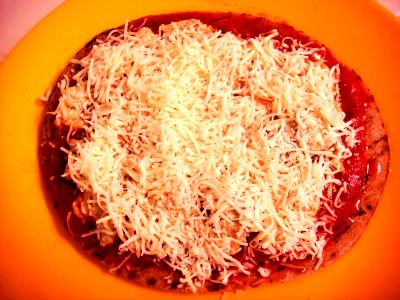 Broil on high for a just a few minutes (watch diligently) and enjoy! It was such a tasty and light lunch!!