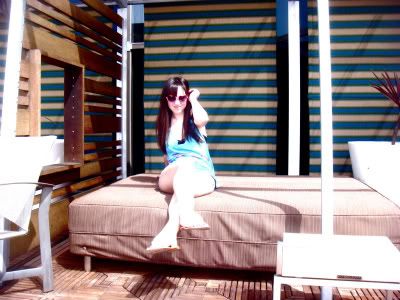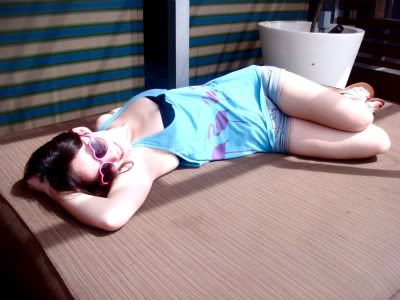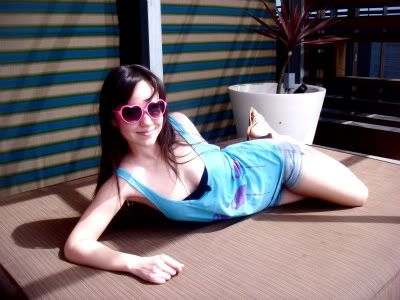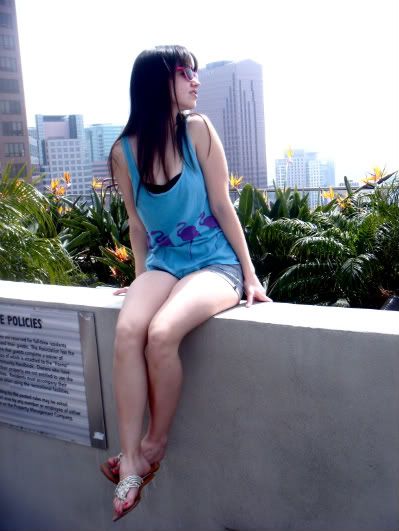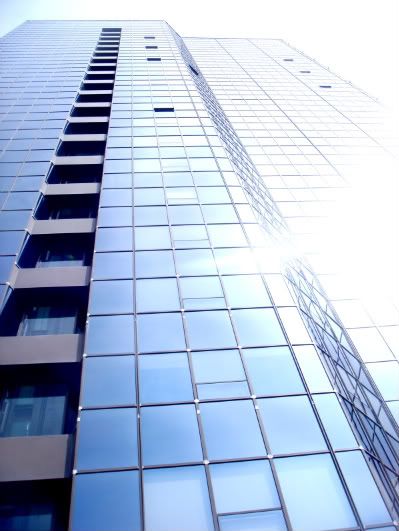 bikini, Syla; top, Wildfox Couture; shorts, Sass and Bide; sandals, Urban Outfitters; sunglasses, purchased on Venice boardwalk
This weekend, one of my boyfriend's friends was apartment-sitting for his sister who was out of town on her honeymoon. We got to hang out at the apartment building's pool and bbq. Overall, it was a fun and relaxing Sunday afternoon. It's also neat to visit downtown Los Angeles (when not on a run for work) because the view is completely different from the part of LA we live in.
I absolutely adore this flamingo top from Wildfox because it's so loose blousony. When paired with a cute bikini, just the right amount peeks out. Sometimes I wear this top with white skinny jeans and opt for a hot pink lacey bra since the arms are cut low. As for my heart sunglasses, I scored them on the Venice boardwalk for $8!! I love love love the kitschy, flirty shape and vibrant color!