The best part about working near where I live is the ability to stop by my apartment to make a tasty (and cheap) lunch. Since my recent panini press acquisition, I have been making delicious pressed sandwiches almost every day. Here's my favorite panini combo thus far...
warning: I sometimes have very strange tastes in food...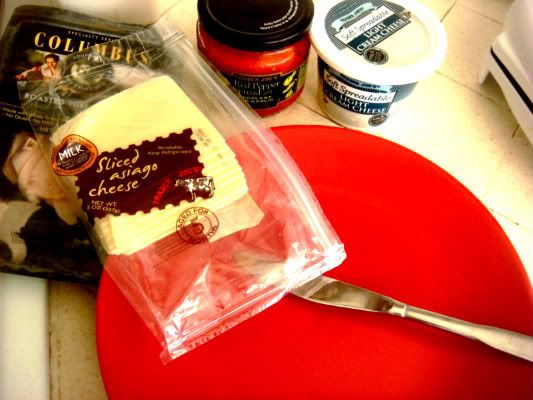 Ingredients:
bread of choice
sliced turkey
light cream cheese
red pepper spread (this one has garlic and eggplant in it as well, yum!)
sliced asiago cheese
Spread a layer of red pepper spread on one slice of bread and a layer of cream cheese on the other.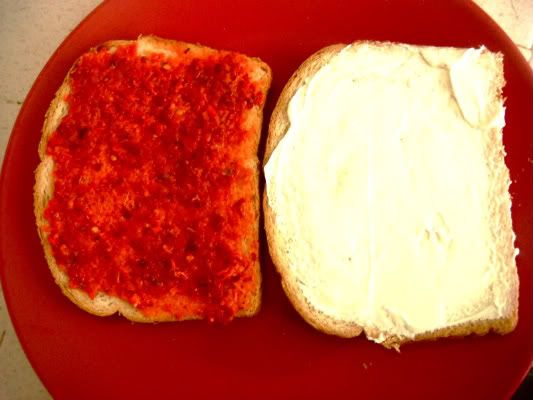 Place sliced cheese on top of the red pepper spread and sliced turkey on top of the cream cheese.
Close the sandwich and place in a panini press (or a pan if you don't have a press, just remember to flip the sandwich).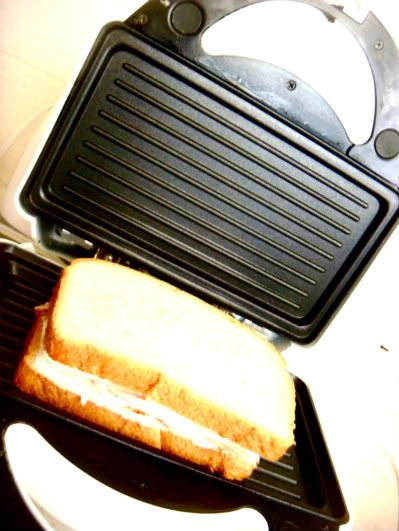 In addition to a homemade grilled panini, I decided to juice some fresh fruit in my new juicer. My preferred juicing combo of the moment is one apple, one orange and a handful of strawberries.
Cut fresh fruit into pieces that fit into your juicer's feeding tube.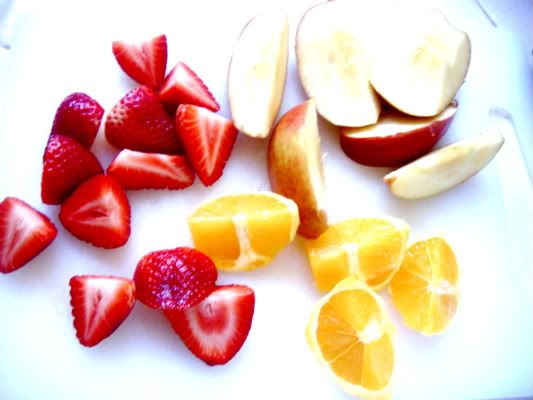 Juice as directed.
I'm a bit texture sensitive so I like to further strain my fruit juice for a smoother taste.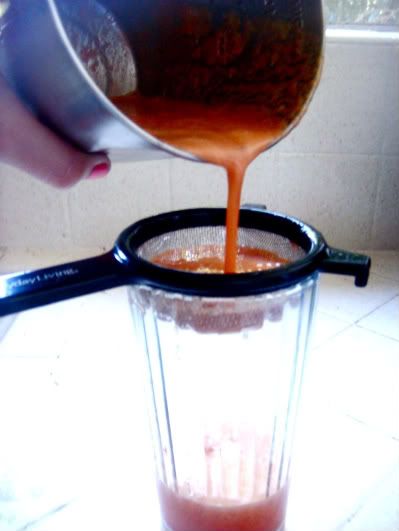 I present to you, the final product: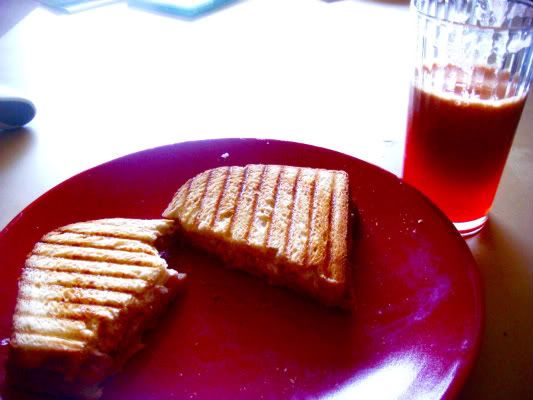 Aside from being scrumptious and a money-saver, today's lunch including a serving of fruit (something I sometimes struggle to incorporate into my diet). I have been making a concerted effort to juice every day/ every other day and have already seen an improvement in my overall well being.
Also, happy St. Patty's day!!! I ate some delish corned beef and cabbage for dinner (no pictures!) and wanted to bake some key lime cupcakes but didn't have the time. I'll be making them this weekend, so stay tuned!