Last Thursday I was lucky enough to attend Paleyfest: Dexter (birthday present from the boyfriend). We watched a special screening of the Thanksgiving episode and then there was a Q and A session with the cast and writers. It was really interesting and a treat for any Dexter fan (like me!)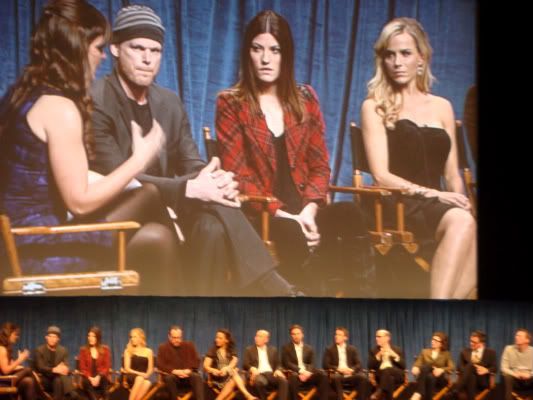 Sorry, the photograph is not the best but you can see the cast and writers at the bottom. I just wanted to share this with you as it was, in my opinion, obscenely cool!
Also, many apologies for lack of outfit posts and posts altogether. Things have been unbelievably hectic in the life of Dani Brava but have calmed down significantly recently and the blog will be back with a vengeance this weekend!