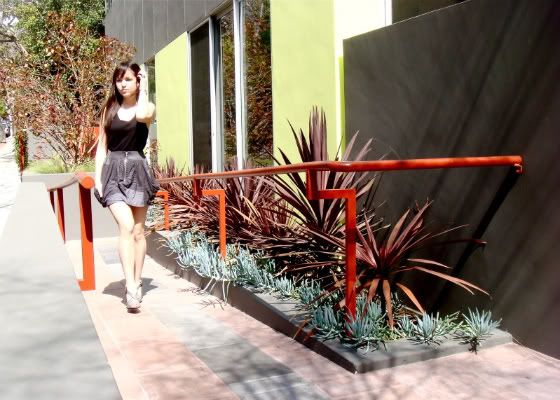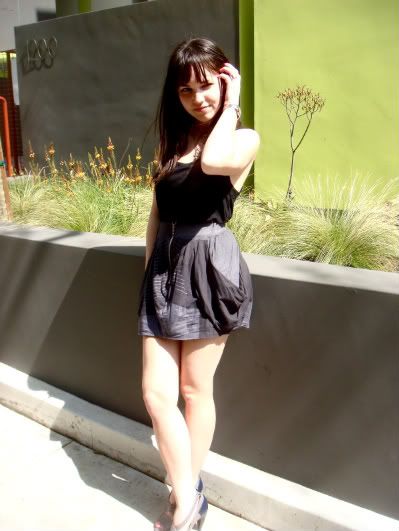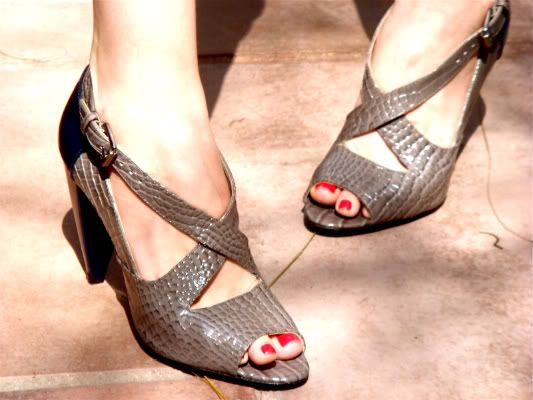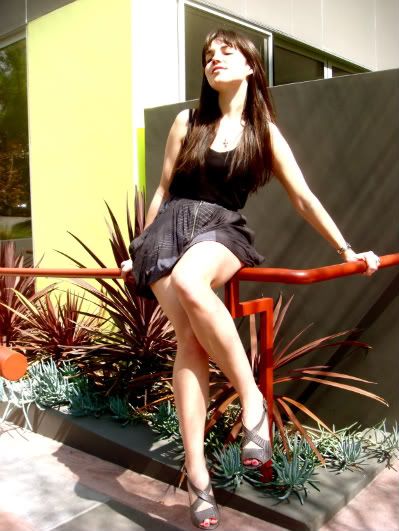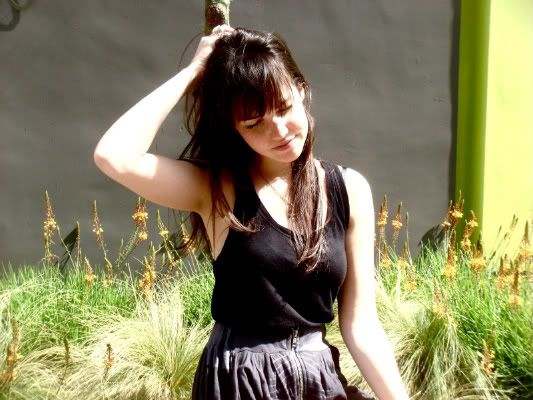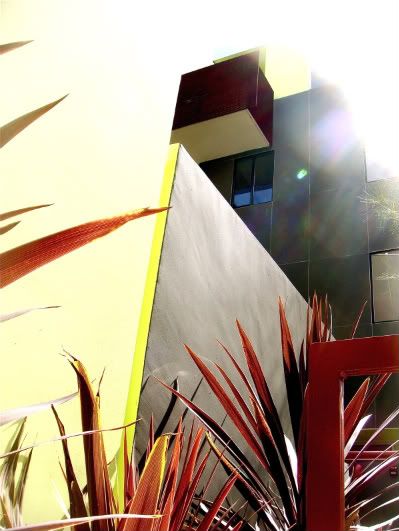 shirt, Urban Outfitters; skirt, Seneca Rising; shoes, Pour La Victoire; watch, Tag Heuer; necklace, gift
Today was a bright and sunny Saturday in California. Perfect for an aimless wander through West Hollywood. I loved this building I came across; the green and brown/grey colors were very earthy (perfectly contrasting with the red plants) but the style was modern and minimalist.
Seneca Rising has recently (since I was able to snag some pieces on sale on
Billion Dollar Babes
) become one of my favorite brands. The pieces are always made of the comfiest cotton in cuts that are tomboy-meets-girly-girl. This skirt nips in at the waist to flatter to perfection and the draped pockets are a lot of fun. I love these Pour La Victoire heels, I just wish they loved my feet!