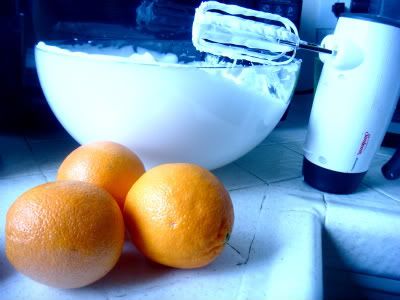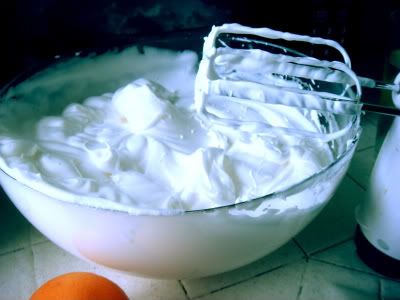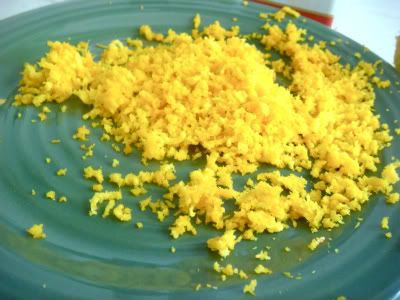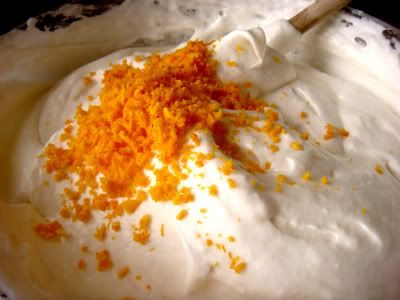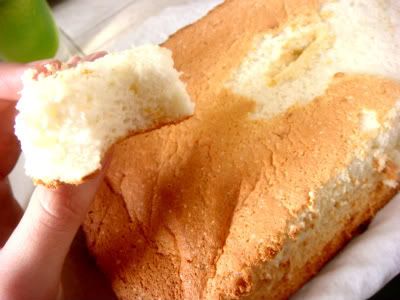 It's been almost a week since my last blog (tsk tsk) since I've been working for the last 8 days. Yes, that includes Saturday and Sunday. Today was a much needed day off. I slept in and did NOT go to the gym (which I surprisingly have no problem doing on days I work), went to
Bay Cities Deli
for their famous Godmother sandwich (as featured in
Food Network's The Best Thing I Ever Ate
, and made
orange angel food cake
for the Paul McCartney concert at the Hollywood Bowl tonight!
Since my juicer purchase, I have been buying an abundance of fruits. Unfortunately, I sometimes buy more fruits than I can juice. Fortunately, recipes for tastey treats such as orange angel food cake exist! In an effort to not toss my oranges before they went bad, I found a way to incorporate them into some sort of baked good. I could not believe a dozen egg whites whipped filled my entire large Ikea mixing bowl!
This was my first attempt at angel food cake and it came out perfectly light and fluffy with a wonderful hint of orange. My venture into the world of angel food cake making was not without its pitfalls. I suspect the temperature might have been incorrect as the cake got a little burnt at the bottom. Also, the recipe calls for an ungreased pan but this was clearly a mistake. The orange glaze was unnecessary in my opinion. I will have to remake this recipe with a few tweaks and probably using lemons or limes. But overall, it is a delicious summer-time treat!