When my boyfriend saw me downloading pictures for this blog post, he automatically assumed it would be some sort of nauseating ode to Johnny Depp. He couldn't be more wrong! It is a nauseating ode to Johnny Depp's eyewear. When I first saw the movie Blow, I distinctly remember falling head over heels for each pair of sunglasses he wore in the film.
Tonight I watched Public Enemies and I was, once again, smitten with Johnny Depp's sunglasses.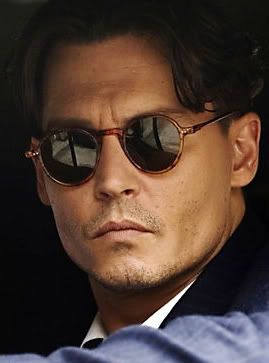 The right sunglasses can be such a great accessory and really elevate an outfit. I wish I owned every single pair he wears on set and off! Including this insanely fantastic blue pair: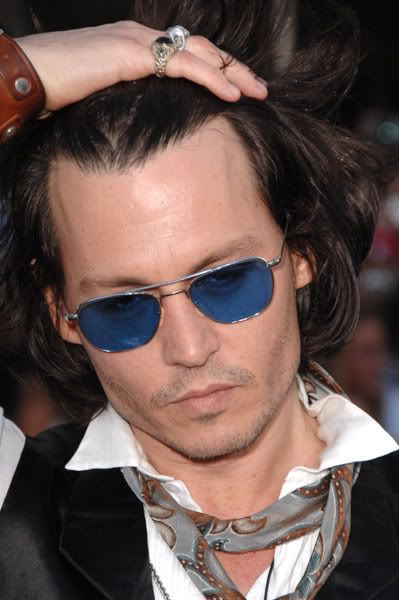 All of these sunglasses would add lots of character and intrigue to an outfit. I'm convinced my next pair will be
RayBan Clubmasters
in black unless I find a fabulous vintage pair!