Today I had another important interview! And an interview, like any event in life, is an excellent excuse to go shopping! I headed over to Melrose to check out the selection at Urban Outfitters and here's some of what I found...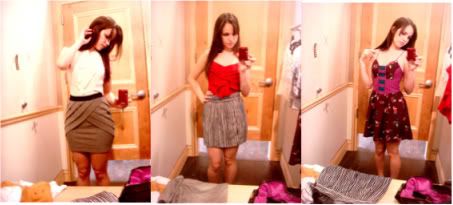 While I absolutely fell in love with the black and white striped
Nom de Plume by Yaya Aflalo skirt
in the second picture, I decided to try out some of the second-hand stores in the area before making my purchase and boy am I glad I did! Let's just say I was a Florida girl in California vintage heaven. I hit up the greatest thrift store on Vista and Melrose called
Wasteland
. While a little pricier than your average thrift store (I'm used to Goodwill), it was filled to the brim with every designer name possible in a colorful gently-used whirlwind. I ended up purchasing a red Theory skirt,
a colorful Diane Von Furstenberg blouse in a size 6 (two sizes too big but love can make you do crazy things),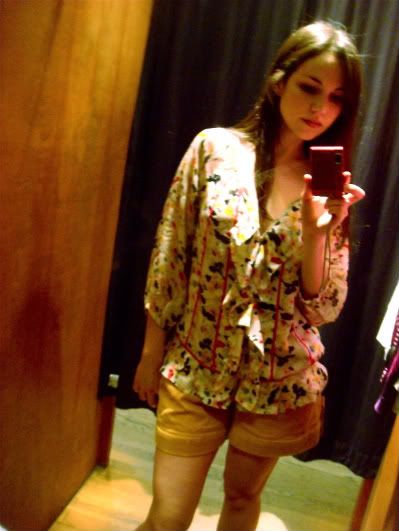 and the most adorable mint green Marc Jacobs jacket.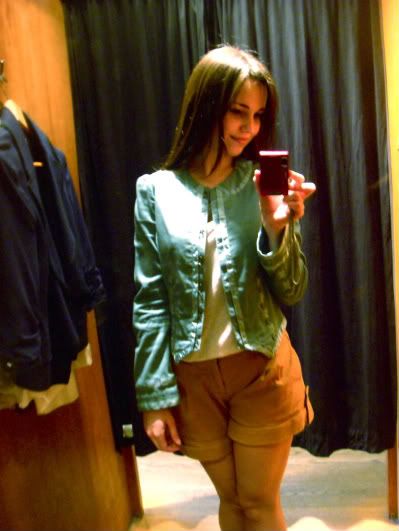 There were a lot of outfits I tried on that, sadly, did not make the cut as both funds and closet space are very limited for the time being.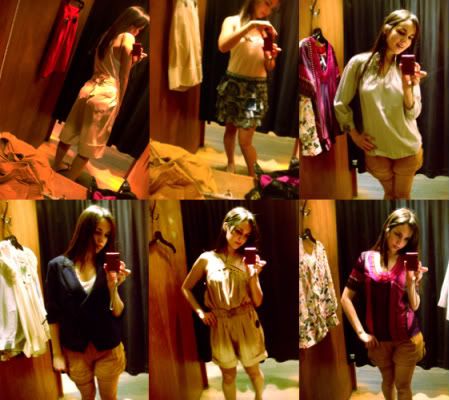 Regretfully, I forgot the designer name on these cropped trousers but I thought they'd be very Sartorialist-worthy!
I was thisssss close to purchasing this Walter mini skirt (I thought it would be a great beach cover-up) but, alas, it was too big as well and very similar to a tiered Zara skirt I already own.
This Steven Alan navy and white pinstripe shirt was so charming and picnic-worthy!
I would have come home with this LaROK blazer except that I already have my navy Mike and Chris swacket and it was missing a button. Twas not meant to be!
This Mike and Chris romper was too sweet for words. I could not, however, justify a work-inappropriate piece right now. Also, the color (dusty rose, I know it's hard to tell) washes out my fair complexion.
This A Common Thread top was made with such a great silky fabric!
This was just the tip of the shopping iceberg. I cannot wait to show you how I integrate my new acquisitions into my wardrobe!