I realized that my birthday came and went without recognition on my blog. I'd like the world to know I have the most fabulous friends on earth. Here are me and my besties right before I left Miami (this was actually for Maria's birthday) I love you, ladies! Come visit me asap!!!
dress, Tysa; belt, American Apparel; earrings, Amrita Singh
And for my birthday, two of my friends drove up from San Diego and Newport just to celebrate with me (I feel so loved!)
Dress, Ingwa Melero; earrings, gift
Here are some of the uber stylish gifts I received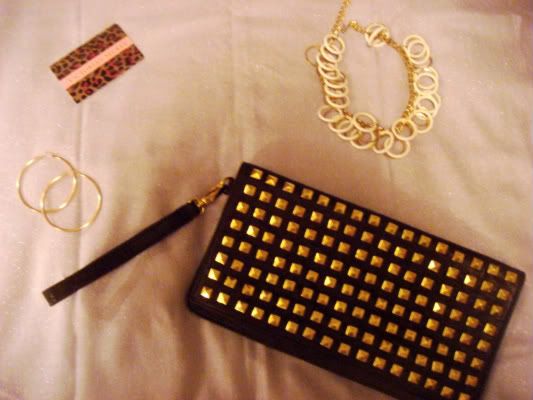 I think they really say a lot about the wonderful ladies who gave them to me
* scarf - from the girl who knows it's never too warm to accessorize
* Victoria's Secret gift card - from the girl who knows undergarments are the building blocks of great style
* 60's vintage necklace - from the girl who knows fashion transcends generations
* gold hoops - from the girl who knows that the classics never die
* studded clutch - from the girl who knows studded leather is the key to my heart
also... very exciting, my internship is at a big fashion company (that's all i can say for now) thank you everyone for the support!