that's because everyone runs here...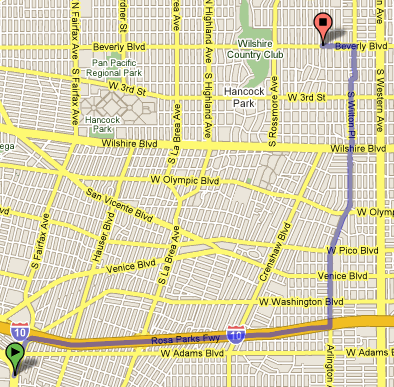 For all you runners/walkers, this
running website
is great for creating loops, finding loops in your area and tracking your progress. It's a lifesaver; just this morning I tracked a 3.46 mile loop. Hopefully I can finish it!
The above picture is not the loop I tracked, it is the "Thirty Mile Zone" populated by celebrities that TMZ is named after. Interesting fact, huh? Loops on the website do look similar with green starting points and red ending points. However, the website does show all mile markers.