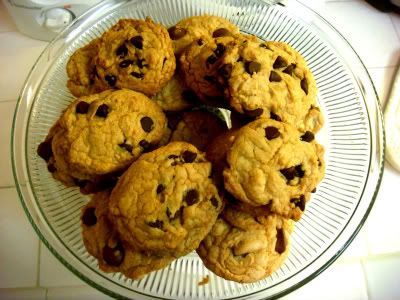 Today I made
these
chocolate chip cookies because they got a very high rating and I had all of the ingredients (yes, sometimes I do judge what I should bake on that!) As per the boyfriend's request (he's getting very spoiled), I put mini Trader Joe's peanut butter cups (noticing a trend here??) in half of them and semisweet chocolate chips in the other half. I used the same tablespoon to measure out all of my cookies so I'm not quite sure why the ones with TJ mini peanut butter cups came out larger and flatter.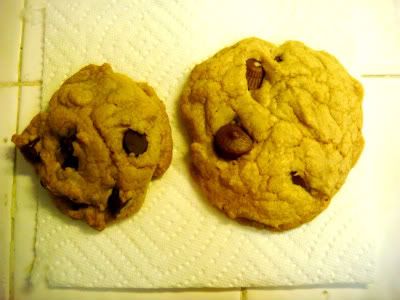 *chocolate chip on the left, peanut butter cup on the right
My personal preference: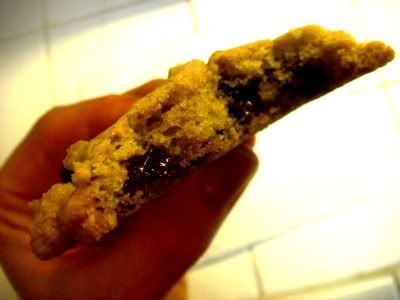 Just plain ole chocolate chip! Sometimes a cookie doesn't HAVE to be fancy. The texture of these were perfect (there's really no other word)! The edges of the cookie were slightly crunchy and the middle was nice and moist.
Bird update: The birds are gone!! I haven't seen them all afternoon but here's what they left behind in my herb garden...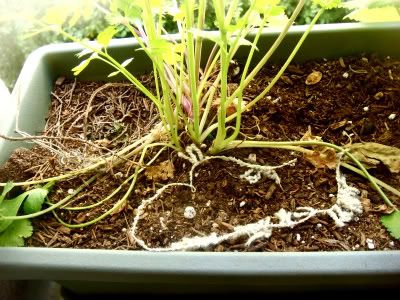 The string and twigs were definitely not there before and I know nobody bothered them since we were out all day. I wonder if this means they are in the process of gathering nest-building material or if they're gone for good.