For years I had written Chinese food off as "not for me". A lot of times it's just a matter of finding what specifically you like of a certain genre of food. I finally found a Chinese dish I like, nay, love!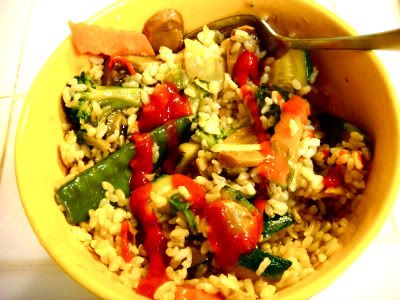 Vegetables in garlic sauce with brown rice (plus a good amount of hot sauce). Healthy too! It was a very exciting revelation. Above are my
Genghis Cohen
leftovers. Must learn to recreate in my wok at home. Pronto.