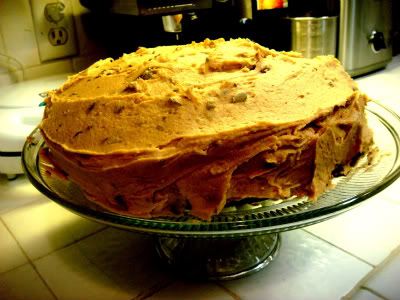 Today's post was inspired by...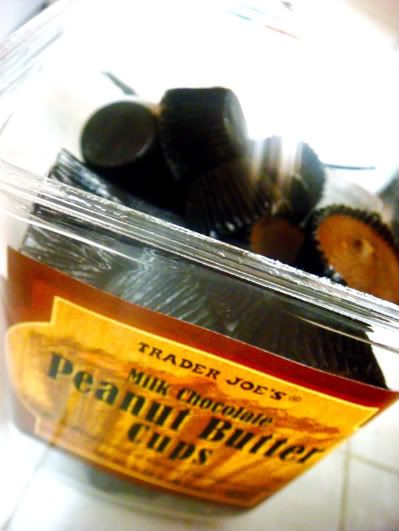 Trader Joe's peanut butter cups! If you have not tried these (and are not allergic to peanut butter) RUN, don't walk, to your nearest Trader Joe's and buy some!!! If there is no Trader Joe's near you, then I'm sorry. For my and my boyfriend's friend Mark, I made him a chocolate birthday cake, which I inserted peanut butter cups into prior to baking. Yes, sometimes I do use cake-in-a-box mixes because it's a time-saver but frosting should be made from scratch when possible!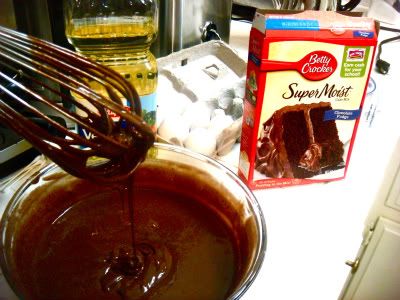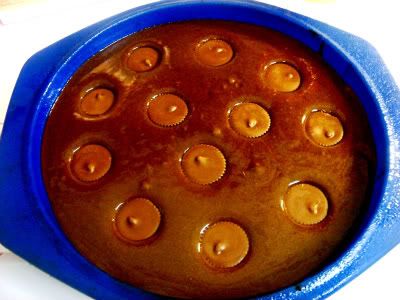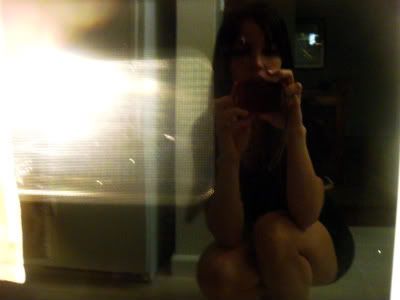 Look, it's me!
The problem with putting the peanut butter cups in the cake is that while it sounded like a genius idea, it made the cake take almost twice as long to bake and was a complete mess then I flipped it.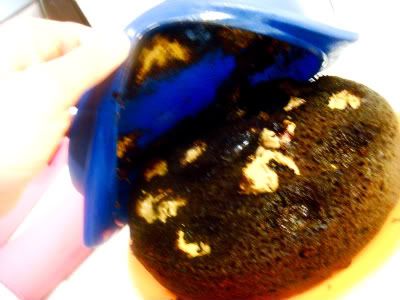 Nothing some homemade frosting can't fix! I used
this
Martha recipe but added 10 Trader Joe's peanut butter cups to the mix and about twice the milk. And, in case you hadn't already heard, the trick to measuring peanut butter (or any nut butter, syrup, jam, molasses or otherwise sticky mess) is PAM!!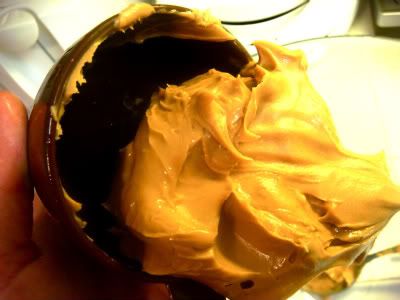 Look how easily that comes out.
Next time I probably won't put the peanut butter cups IN the cake and just stick with incorporating them in the frosting. But, the cake was moist and decadent! We all wanted to promptly take a nap after polishing off a slice each :)