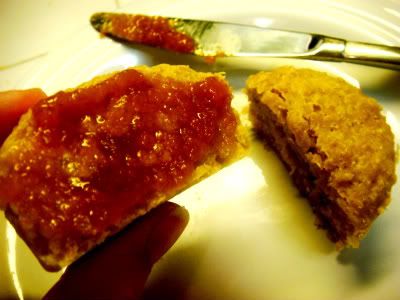 Last night I made Martha's
quinoa muffins
. Before I tell you how they came out, let's talk about quinoa. Quinoa (keen-wah) is a complete protein in that it includes all nine essential amino acids. It is also a good source of magnesium, iron, copper and phosphorus and may be beneficial to people with migraines, diabetes and atherosclerosis. Full list of health benefits
here
. Now imagine my shock when the boyfriend couldn't find it at our local Ralph's! And they say California is green and health conscious... Of course, I was able to get my quinoa at another local grocery store.
I love finding ways to cook or bake healthy foods in new/interesting ways so, of course, I bookmarked this recipe when I came across it. Before I list my rants and raves about the quinoa muffins, let me explain how I changed the recipe: I omitted the raisins, substituted milk for almond milk and I cooked the quinoa as per the packets instructions, not Martha's (for some reason that's what I thought she meant). And now, my thoughts:
Rants:
The muffins didn't rise very much
The muffins came out very moist (not in a good way), almost as if they weren't fully cooked (they were!)
Raves:
The muffins went perfectly with my new sweet potato butter
I ate one of these puppies at 11 AM today and it held me over for a surprisingly long time till I ate lunch at 2:30 PM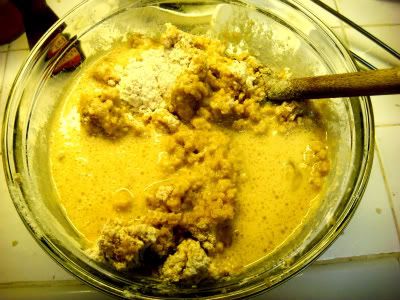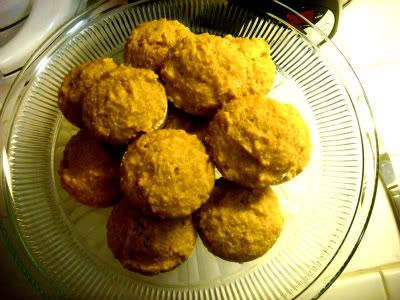 I even added some Trader Joe's dark chocolate covered pomegranate seeds to the last three.
The pomegranate seeds were a wonderful addition! At first they tasted like chocolate chip muffins but the chocolateyness (not a real word) slowly gives way to a tart fruitiness (a real word) and the actual seeds add a good crunch!
P.S. Matt and I did not go to the gym BUT I did go for a 3.62 mile run (yay, me!) after work followed by a fresh juice of 3 carrots, 1 apple, 1/2 lemon, 1/2 orange and a small piece of ginger. Lesson learned: When juicing ginger, a little goes a LONG way!